FEATURED SOLUTIONS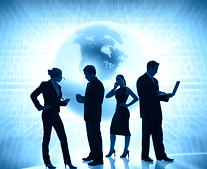 RECRUITER MANAGER


Our recruiter manager provides your organization the ability to streamline the applicant process.
Click Here

PERFORMANCE APPRAISER


Organizations can effectively track
and manage employee
performance reviews with our Performance Appraiser.
Click Here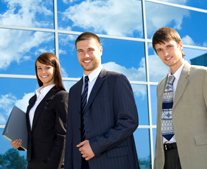 FAQs
Q. Who is your competitor's and is your price better?

A. HRIS systems are built, priced, and packaged in a variety of ways. Solitary Solution's focus is to provide the most efficient, user friendly and customizable product that meets the needs of your organization at an affordable price. To ensure your satisfaction we offer a free demonstration account for you to test with prior to any purchase. All global system updates to our existing system are provided to your organization at no additional cost.


Q. If our organization goes above the allowed number of employees are we required to pay an additional installation cost?

A. No. Your organization will only have an adjustment made to the monthly hosting.


Q. Why is our installation charge higher for a shorter term?

A. Solitary Solution's pricing is structured to reward long term business relationships with our customers. In an effort to reward our customer's business relationship commitment we offer all products and services at a discounted rate.


Q. Is your database and website server data backed up? Do you offer data restore options?

A. Solitary Solution's servers our backed up nightly. We offer 1 free restore per yearly quarter and additional restore requests are $25.





HRIS Software Resources
View our Brochures