FEATURED SOLUTIONS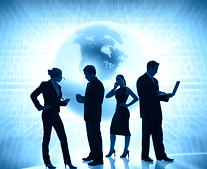 RECRUITER MANAGER


Our recruiter manager provides your organization the ability to streamline the applicant process.
Click Here

PERFORMANCE APPRAISER


Organizations can effectively track
and manage employee
performance reviews with our Performance Appraiser.
Click Here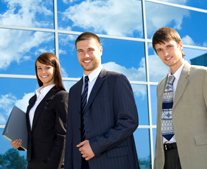 HRIS - Personnel Manager
This is our core HRIS Software component that serves as an organization-wide human resources database that stores, tracks and analyzes your personnel data. The system allows you to record several data records that include items such as an employee's name, address, phone number, date of birth, job classification/title, hire date, SSN, pay rate, pay frequency, annual salary, FLSA status, pay grades, job history, disciplinary action received, gender, race, leave time, years of service, and much more.

For terminated employees the system provides a list of checks and balances to record termination dates and reasons, benefit end dates, COBRA notifications, exit interviews, final pay reminders, and much more. As the HR administrator for your company you will have access to several existing reports that are provided along with a simple search feature to quickly look up employee personnel records.


Click Here to view the "Employee Personnel Page" example
Features Included
Unlimited free phone and email technical support
Unique username and password provided for each employee to access system
Administrator can assign specific access rights for each user
Turnover analysis by organization, division, department, and location
Ability to setup organization by divisions, locations, and departments
Employee reporting by division, location, and departments
Organization office location displayed via integrated Google map
Employee profile picture upload & viewable company directly list
Ability to add/edit/delete personnel folder names
File upload into employee personnel folders
Ability to add, terminate, reactivate, and transfer employees
Employee's entire organizational job history tracked and reported
Ability to create predefined job title list to maintain data consistency
System is built to track each employee data metric through its own unique field. This expands the reporting capability as opposed to competitor systems that require you to track many items into a single notes field. Over 60 data fields collected in the personnel manager alone
Global system upgrades and enhancements are received at no additional cost
Customized reporting for new hires and terminations
Employee birthday list report
Employee years of service report
Workforce average age report
System is fully integrated with all our HR products which can be activated at any time in the future

If you are interested in our Personnel Manager please contact us today for a free quote or webinar presentation.
HRIS Software Resources
View our Brochures