FEATURED SOLUTIONS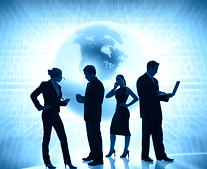 RECRUITER MANAGER


Our recruiter manager provides your organization the ability to streamline the applicant process.
Click Here

PERFORMANCE APPRAISER


Organizations can effectively track
and manage employee
performance reviews with our Performance Appraiser.
Click Here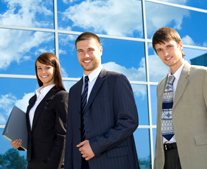 Employee Self-Serve Webpage
Our Employee Self-Serve Webpage component's primary goal is to reduce the amount of time the Human Resources Department spends answering the easy day to day repetitive questions. This is accomplished with our Employee Self-Serve Webpage.

This tool essentially creates an accessible Human Resources website manual for all employees to utilize. This allows employees to search related information such as benefit literature, enrollment/claim forms, employee activities/calendar, handbooks, policies, standard operating procedures, and any other similar item you wish to post. By offering this information online it eases the workload on HR personnel. This component is extremely customizable in regards to the information you wish to post for your employees. An administrative section can be added in which only management has access to such as disciplinary action forms, problem analysis reports (PARs), Key Performance Indicators (KPIs), evaluation templates, sample letters, common legal agreement's, background authorization check forms, payroll change status forms, and similar documents of your choosing. The HR manual format will resemble a typical website. Access can be restricted at the HR administrator's discretion. See our

E-Maintenance Service

for outsource pricing.


HRIS Software Resources
View our Brochures